Simpler OneEarth Living Podcast*
SHOW NOTES
To
LISTEN,
click a player below, or visit the Episode Index.
SUBSCRIBE
for free through iTunes, Stitcher.com or your favorite podcast service.
Do we believe that nonviolent peacemaking is more powerful than violence? If we don't, it's likely that our understanding of nonviolent peacemaking needs more attention. John Dear is just the person we need to listen to.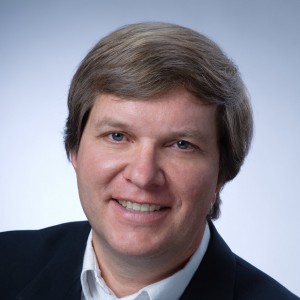 Fr. John Dear serves as NonViolence Outreach Coordinator for Pace e Bene, which is organizing Campaign NonViolence Week of Action in mid-Sept. Pace e Bene's  means "Peace and all good!"
He is the author of numerous books, the most recent, "They Will Inherit the Earth: Peace and NonViolence in a Time of Climate Change."
Founded in 1989 by the Franciscan Friars of California, Pace e Bene Nonviolence Service is now an independent, nondenominational 501©3 organization.
ALSO
Mentioned
TCGP Episode 94: Time for Healthcare for All—the Majority Want It and California's Nearly There
DONATE to Jubilee One Earth Economics
The Daily Nudge comes by email (send NUDGE to SimpleLivingworks@yahoo.com) or by Twitter @GeraldIversen.
Read the Weekly Nudge in window #2
BLOG
@ SimpleLivingWorks.org.
Previous Episodes
Bill Ryerson of Population Institute and Population Media Center
Episode 112 of SLW! Podcast—part one: Crises Caused by Exploding Population
Episode 97 of The Common Good Podcast—part two: Reducing Human Population through Methods That Work
LEE: Here's a reminder of the enormous explosion in numbers of humans that have arrived on planet Earth recently. Today, Homo sapiens are by far the top predators on the planet. Our numbers have doubled since 1970—just 48 years ago. During the 20th century, world population grew from 1.65 billion to 6 billion. In this 21st century, the rate of growth is going down, but we're at 7.6 billion and still going up. Still, in some countries population is going down. What are those countries doing differently? And just what are the most effective ways we've found to reduce human population? What would be a healthy, sustainable balance of humans with all other species?
JERRY: I wrote an essay recently called Options to Curb the Two Primary Drivers of the Climate Crisis: OverPopulation and OverConsumption. I began the overpopulation conversation with my interview of John Seager, head of the Population Connection, formerly Zero Population Growth. PART 1 // PART 2
Early June Bonus—Bonnie Tarwater of Church for Our Common Home: Shifting Spiritual Practices and Congregations to More Earth-Based Ways
In the New Story of OneEarth living, religion and science are in a new relationship pursuing a mutual goal. That goal? Living with all beings in interdependent relationship that sustains life, reverses climate change, and breaks through to new social and economic systems. Now, how is this affecting houses of worship? Faith communities of all stripes? It's the pursuit of this new interconnection between spirituality and science that led to the interview of this podcast.
That story is the background for this episode. The Church for Our Common Home takes its name from Pope Francis' encyclical, "Laudato Si'," which has the ecological subtitle "On Care for Our Common Home."
Lee's background blog: Climate Scientist and Theologian Tell How Ecological Crisis Requires New Cooperation between Science and Religion